The City of Sydney recently released its Sustainable Sydney 2030-2050 Continuing the Vision draft plan. It aims to transform the city into a more liveable, sustainable and diverse place.
As part of the draft strategy, the council proposes more public squares in the city centre and improved access to Sydney Harbour through rehabilitation of the foreshore.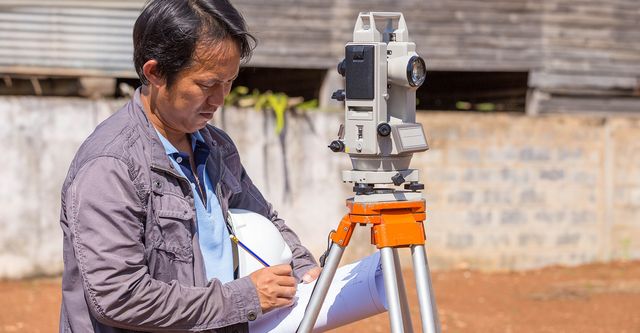 Land Surveyors
When civil engineers plan a new bridge, road or utility installation, they often rely on land surveyors to provide critical data. This information can help them determine how to best fit their structures on the land and avoid safety hazards.
Accurate boundaries are vital for construction, and they can save a team from costly legal disputes with people who own property near a planned project. Additionally, accurate boundaries help civil engineering teams comply with local laws and codes.
Land surveyors in Sydney use GPS systems, robotic total stations (theodolites), aerial and terrestrial scanners, as well as specialised cameras to measure the land. Then they map the measurements and present the results to clients.
Getting Started
Whether you're installing a fence, creating a stone garden, or building a large patio, land surveying is the key to getting your construction approved before it goes into action. It can help avoid future legal disputes and unforeseen utility risks that could cause financial loss.
When it comes to land surveys, it's important to hire a qualified professional surveyor with experience in your area. They should keep up with the latest surveying laws and technologies and be willing to continue their education.
If you're considering hiring a surveyor, ask to see their license. You'll also want to make sure they have liability insurance and workers' compensation coverage, so you're protected in the event of an accident on site.
Depending on the scope of the project, the surveying stage can take anywhere from a few days to a few weeks. A professional surveyor will be able to tell you how long the process will take.
Preparing the Site
It is important to make sure that the site of your landscape project is ready for land surveying. You should remove any structures or materials that could interfere with the work and provide a plot map to the land surveyor.
The survey will help you establish the legal boundaries of your parcel of land. This can be beneficial when you are buying property or dividing your existing land up. It can also be used in boundary disputes.
Our landscaping team in Sydney has a vast experience in both hardscape and softscape construction. This means that we can install everything from swimming pools and water features to sheds, fire pits, and barbeques.
The first step in creating your garden is to hire a landscape designer. This person will do thorough research of your property and listen to your needs. A skilled landscape designer can design a beautiful and functional garden that fits your taste and requirements.
Finalizing the Plans
A landscaping architect can help you make the most of your property by designing a landscape plan that will increase its value and make you proud to live there. They are trained to analyze the location of plants, trees and flowers, as well as soil conditions, screening and drainage. They may also design water features and outdoor lighting.
A good Sydney, NSW, AU landscape designer is the best person to turn to when you want to create an impressive front or backyard oasis. They will use the latest tools and technology to come up with a landscape design that is both functional and eye-catching. The most important part of the process is the final product, which will be your pride and joy. It can be difficult to know where to start, so be sure to ask questions and gather as much information as possible before you hire a Sydney, NSW, AU landscape architect. They will be able to recommend the best products and services for your budget.